Effective Dec. 1, 2020, the current interest rate for Single Family Housing Direct Home Loans is 2.5 percent for low and very low-income borrowers.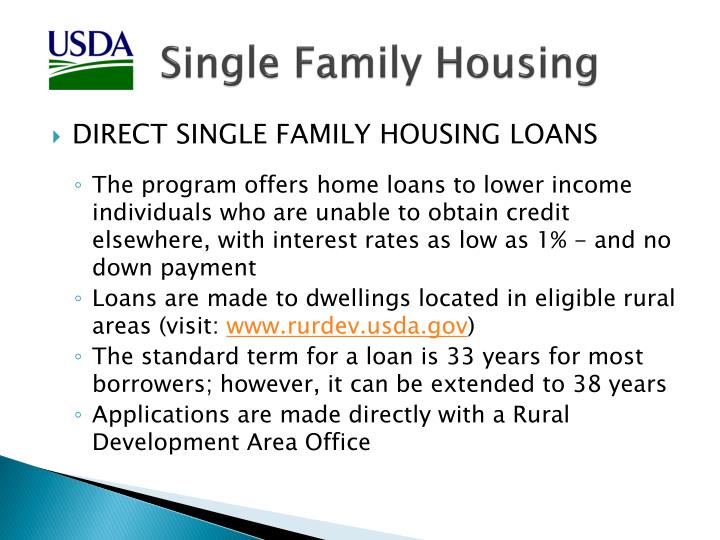 The USDA 502 Direct Loan Program helps low- and very-low-income applicants in federally-determined rural areas of the state obtain decent, safe and sanitary housing in eligible rural areas by providing payment assistance to increase an applicant's repayment ability. This payment assistance is a type of subsidy that reduces the mortgage payment. The amount of assistance is determined by the adjusted family income.
A number of factors are considered when determining an applicant's eligibility for this loan. At a minimum, applicants interested in obtaining a direct loan must have an adjusted income that is at or below the applicable low-income limit for the area where they wish to buy a house and they must demonstrate a willingness and ability to repay debt.
This is a zero down payment loan.
Click here for the current rate for the USDA 502 Direct Loan Program